Who else is ready for summer time? Perhaps I'm not physically (gotta get on that) but I certainly am mentally and emotionally. Bring on the sun, riding around with the sunroof open and music blaring…I heart summer big time.
Two of my favorite accessories for summer are some really cute (but comfy) flip flops and the classic L.L. Bean canvas tote bag. I have quite the collection of both but when there's a giveaway for another set, who can resist?
Sweet Tea Diaries (I think we're kindred spirits as far as blog titles go) is hosting this giveaway and I found it just before it ends tomorrow at 8 PM Eastern Standard Time. Hurry on over and enter for your own chance to win.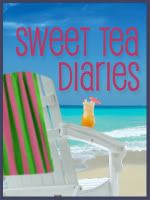 Honestly, ladies, you can never have too many flip flops OR bags. Trust me on that.